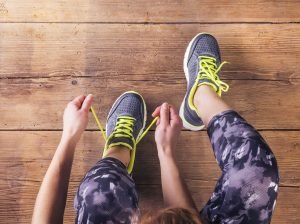 Picture this: you're on your way home after a busy work day followed by a gruelling workout and now, you need eat.
But you have no idea what to make. Plus, thinking of a recipe and spending your last precious moments of free time in the kitchen is about the last thing you want to think about!
But you can't fight the nagging feeling that eating the wrong foods, or waiting too long before you eat them, might somehow cancel out your workout efforts. Or, at the very least, make it hard to get out of bed tomorrow — courtesy of your sore muscles.
So what should you eat to recover from your evening workout? How quickly should you try eat it? And most importantly, how can you speed up the process so that it doesn't monopolize the rest of your evening?
Read on to find out!
What's an Optimal Recovery Meal Anyways?
First things first. Before we get into the details, it's important to spend a little time talking about the most important components of a recovery meal; notably protein, carbs and fluids.
Protein

Let's start with protein.
Throughout the day, your body continuously switches between breaking down the protein in your muscles and building it back up. Or in scientific terms, it cycles between "muscle protein breakdown" and "muscle protein synthesis".
When you haven't eaten for a while or immediately after a workout, your body tends to be in "breakdown" mode. On the other hand, consuming a meal, especially one containing protein, helps switch the "synthesis" mode back on.
Promoting muscle protein synthesis can be advantageous because it can help your muscles recover from a workout, grow or become stronger. You can encourage your body to remain in muscle protein synthesis mode in two main ways.
The first is by eating enough protein each day. How much protein that is for you will depend on your age, current muscle mass and the type of training you do but feel free to check out the table below to view recommended protein intakes for the average adult (1, 2, 3).
Also note that the amounts in the table below already include a 10% adjustment. They basically represent 110% of the normal recommendation to account for the slightly lower protein digestibility of a plant-based diet (1).
Exercise category
Recommended protein intakes
(in g / lbs body weight / day)
Recommended protein intakes
(in g / kg body weight / day)
Recreational training
(≤ 3 times per week)
0.4 – 0.5
0.9 – 1.1
Endurance training
0.6 – 0.7
1.3 – 1.5
Resistance training
0.8 – 0.9
(well-trained individuals may need less)
1.8 – 2.0
(well-trained individuals may need less)
Training in a caloric deficit
0.9 – 1.2
2.0 – 2.6
A second way to boost muscle protein synthesis is to eat a high-protein meal as soon as possible after your workout. This is especially important if you workout several hours after your last meal.
For best results, this meal should provide you with around 0.2 grams of protein per pound of lean body mass (0.4-0.5 grams per kilogram of lean body mass). For the average individual, this adds up to a recovery meal containing around 20 to 40 grams of protein.
Carbs
Now onto carbs, which are your body's preferred source of fuel. They're what give you the energy you need to get through your workout.
Your body stores carbs in the liver and muscles in the form of glycogen. During a workout, muscle and liver glycogen will be broken down and used as an energy source.
Different workouts will empty glycogen stores to different degrees. For instance, long endurance-type workouts are notorious for depleting glycogen stores a lot more than resistance- or strength-type workouts.
Refuelling your stores after glycogen-depleting workouts can help improve your recovery and enhance your capacity to make the most out of your next workout. As an added bonus, adding some carbs to your post-workout meal may also help boost muscle protein synthesis (4).
Glycogen stores can be easily repleted within a 24-36 hour period simply by eating enough carbs each day. The following table should help you get a general idea of around how many carbs you may need per day (1):
Exercise category
Recommended carb intakes
(in g / lbs body weight / day)
Recommended carb intakes
(in g / kg body weight / day)
Recreational training
(≤ 3 times per week)
1 – 2
3 – 5
Endurance training
2 – 5
5 – 12
Resistance training
2 – 3
4 – 7
Training in a caloric deficit
1 – 2
3 – 5
That said, there is an advantage to refuelling your stores quicker than over the next 24-36 hours, especially if your next training session is planned in less than 8 hours.
For a speedy carb reloading strategy, it's important to eat your recovery meal as soon as possible after your workout — ideally within the first 15 to 60 minutes. Also, make sure this meal contains at least 0.5 grams of carbs per pound (1 gram per kilogram) of body weight.
Fluids
Finally, this may come as no surprise but hydration is ultra important, as much before, during and after a workout.
The best way to do ensure you recuperate the amount of fluids lost during your workout is to consume about enough liquids to cover about 1.5 times the amount of sweat you've lost (1).
To determine how much this is, simply weight yourself before and after your workout and multiply the amount of pounds lost by 0.7 or the amount of kilos lost by 1.5. This will tell you the amount of liters you should aim to drink over the next couple of hours to make up for the amount lost through sweat.
As a side note, try weighing yourself shirtless both before and after your workout to avoid the sweat on your clothes from messing up the measurement.
"Salty sweaters," — or basically those who tend to lose a lot of salt in their sweat — should try adding an extra pinch of salt to their drink or recovery meal. One tell-tale sign of being a "salty sweater" is regularly noticing white lines on your dark workout clothes once they dry.
In sum: An optimal post-workout recovery meal should contain some fluid and around 20-40 grams of protein. Carbs should also be included, especially if your next workout is planned in less than 8 hours from the last.
Does Nutrient Timing Matter?
You may have heard that it's best to eat as soon as possible after a workout. That there's a "window of opportunity" lasting from around 15 to 60 minutes after your workout, during which nutrient absorption is most effective.
So, does this mean you should rush home after your workout and eat ASAP? Not necessarily. Nutrient timing seems to especially matter in the following specific cases (5, 6, 7):
You ate your last meal more than 3-4 hours before the start of your workout.
Your next training is planned within the next 8 hours.
You consumed less than the amount of recommended protein per day (see table above).
You partake in an endurance sport but regularly eat fewer than 1-2 grams of carbohydrates per pound (3-5 grams per kilograms) of body weight per day.
If neither of these bullet points apply to you, eating within or outside of this "window of opportunity" won't make much difference.
That said, although you may not need to rush home to eat your recovery meal within the first 60 minutes after workout, you should still aim to eat a nutritious meal within at least 6 hours of your last one.
In sum: If you fit one of the four criteria above, try to eat your recovery meal within the first hour after the end of your workout. Otherwise, don't worry about it as much but do make sure to eat within 6 hours of your last meal.
How to Eat High-Quality Recovery Meals, Without Spending Hours in the Kitchen
Have you determined that you need to eat within one hour of the end of your workout, but have nothing on hand? Or do you simply want some tips to help you speed-up your meal prep so it doesn't cut too much into your post-workout chill time?
Here are my 5 favorite ways to prepare high-quality recovery meals in 20 minutes or less.
1. Stock up on Recipes
Quick plant-based recipes obviously exist. However, having to come up with one on the spot, especially when you're short on time, may prove more difficult than expected.
That's why building your own personal stash of tried and tested recipes is a must. I do so by setting aside half an hour on the weekend to scour the net (or my favorite cookbooks) for plant-based recipes.
I then save my picks in a folder on my laptop and, when I'm short on quick meal ideas, simply pick one from the bunch and test it out. I base myself on taste and ease of preparation to keep my favorites and delete the rest. Over time, this helped me create my own curated stash of ultra-quick plant-based recipes.
Here are some useful plant-based blogs to get you started:
2. Avoid the Grocery Store
This one might sound like a given, but a surprising proportion of my clients regularly fail to apply this tip.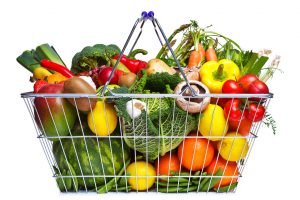 Having to pass by the grocery store to pick up some ingredients before making dinner can be a significant time buster. So just skip it! Instead, make sure the ingredients you need are already waiting for you at home.
You can do this either by using the recipes you selected above to plan your week's meals ahead of time and shop for all the ingredients at once. Or if you're really short on time, consider ordering your groceries online.
Another option is to keep your fridge stocked with frozen fruits and veggies and your pantry full with staples such as whole grain pasta, quinoa, rice, canned beans, lentils, tomato sauce, coconut milk and your favorite spices.
When meal time rolls around, having the ingredients you need on hand will significantly speed things up.
3. Time-Effective Meal Prep
Some nights, you might just want to walk through the door and find your dinner greeting you on the kitchen counter.
Short of having a personal chef, the next best thing consists on meal prepping. Whether you decide to cook all your meals for the week on one day, or prefer to cook 2 portions of a meal rather than one ever second day, meal prep is a time-tested habit worth developing.
Over time, you can even build your own selection of home-cooked frozen meals, so you don't actually end up eating the same one or two recipes for the whole week. Just make sure you pick recipes that freeze well!
Again, this tip is deceptively simple, yet few people actually do it. So I strongly encourage you to give it a try. Here are 21 easy, freezer-friendly vegan recipes to get you started.
4. Think Outside of the Box
On very busy nights, you may want to consider giving some unconventional dinner options a try.
For instance, try a picnic-like dinner. Simply grab some hummus, whole grain crackers, avocado, mashed black beans and the fresh veggies of your choice and make a meal out of them.
For dessert, opt of some blended frozen bananas with a sprinkle of nuts or some soy yoghurt and a handful of fresh berries. Delicious, well-balanced and (most importantly) lightning quick.
Breakfast for dinner is another great option. Simply whip up some scrambled tofu, a bowl of peanut butter oats or pancakes topped with plant-based yoghurt, seeds and fruit.
5. Have a Nutrient-Rich Liquid Meal
When all else fails, you can opt for a liquid meal. Just make sure it contains more than just fruit.
Here's a simple formula to use as a guide:
1) Protein + 2) carbs + 3) healthy fats + 4) vitamin-rich source of fiber = effective recovery smoothie.
For instance: 1) plant-based kwark + 2) frozen mango + 3) hemp seeds + 4) a handful of spinach.
Or: 1) chocolate soy milk + 2) frozen bananas + 3) nut butter + 4) a sprinkle of hemp seeds.
Feel free to add some extra water if you like a smoother consistency and make sure to adjust the size of your smoothie to the size of your appetite.
In sum: Use the five tips above to cut your time spent in the kitchen without sacrificing your post-workout recovery.
Bottom Line
What you eat after your evening workout can make a world of difference in how you feel the next day.
The tips above are meant to help you figure out what to eat, when to eat it, and how to prevent the whole process from taking up your whole evening!
If you'd like to get your hands on my personal favorite post-workout recipes that:
You can make in under 20 minutes.
Can help you make the most of your workout and boost recovery.
Are science-based dietitian-approved.
Then simply enter your contact info below and I'll be happy to send them directly to your inbox.
---