Hi, I'm Alina Petre — a registered dietitian and the founder of Veggies & More.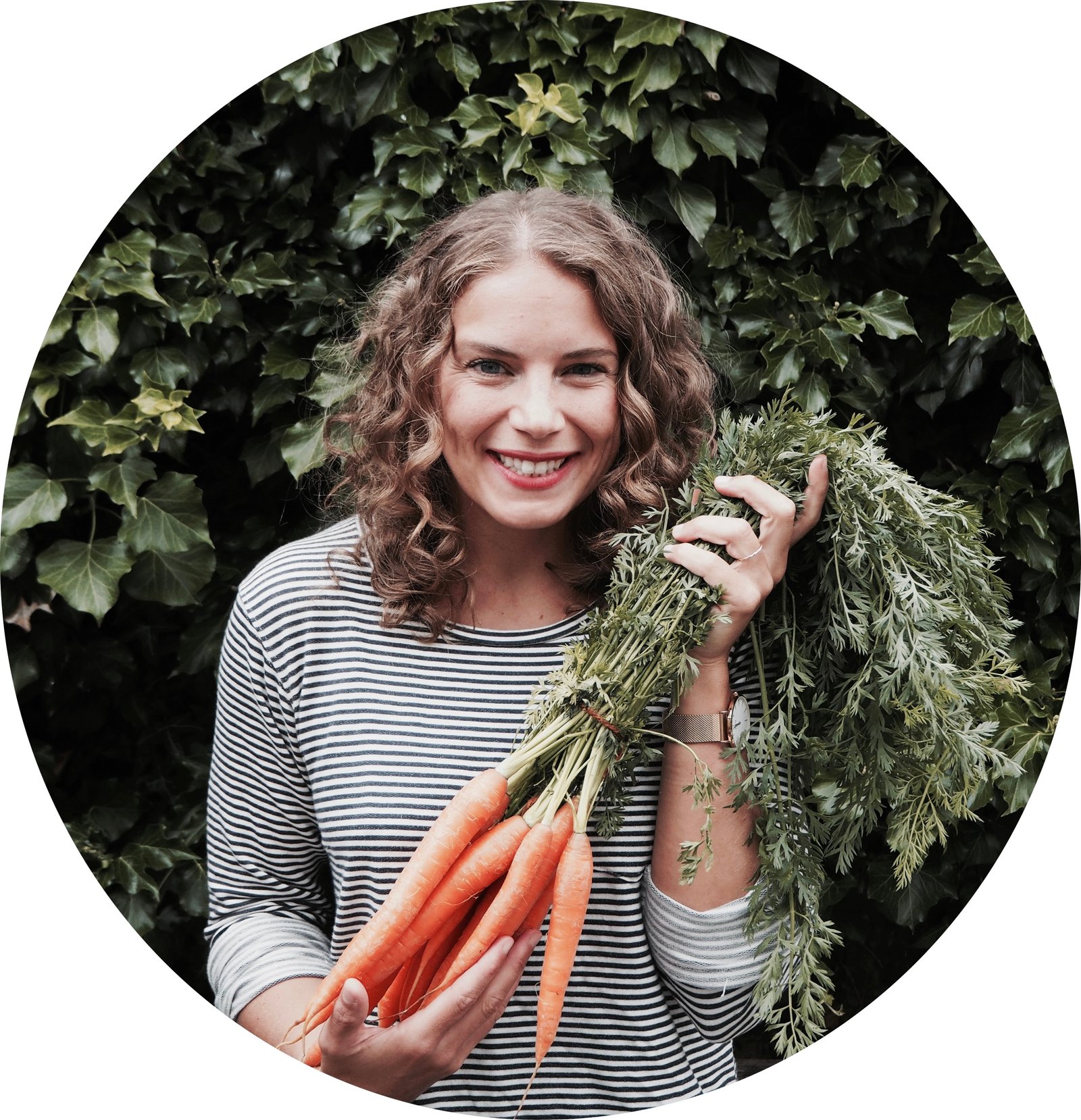 I'm the proud owner of a bachelors degree in Human Nutrition, a sport nutrition diploma from the International Olympic Committee and a Master's degree in sport nutrition. A basically fancy way of saying that I have the skills and knowledge to talk about nutrition in a way based in science rather than only on personal experience.
I've helped a variety of athletes, ranging from professional football players to triathletes and CrossFit enthusiasts reach their health and fitness goals — and I can do the same for you.
But I will take a slightly different approach than most sport nutrition experts — I want to help you do it on a plant-based diet.
When it comes to growing muscle or losing fat, whey powders, egg whites, chicken breast and cottage cheese are often seen as a necessity. But it doesn't have to be this way.
I've created Veggies & More as a resource for active individuals striving to make the most out of their plant-based diet while staying fit, strong and enjoying life.
If you've landed here, you're likely interested in becoming the healthiest and fittest version of yourself. You're inclined to want to show the world that being strong, fit, healthy and loaded with energy doesn't require consuming animal products.
You may even secretly hope that your achievements become so inspirational that people around you may consider giving plant-based eating a try for themselves.
You're already aware that proper nutrition plays a key role in helping you achieve your goals. You may just not be 100% sure of how to make diet changes that work for you. That's why on this site, I'll show you…
How to run faster, lift heavier and avoid hitting a plateau while on a plant-based diet.
How simple changes to your diet can help you finally see your abs and feel fully confident no matter what you choose to wear.
What to eat to smash a hard workout without feeling sore for days on end.
Which supplements to spend your money on and which are not even worth a second look.
How to prepare vibrant plant-based meals without spending hours in the kitchen.
How to make your plant-based diet fit your active (and social) lifestyle without constantly thinking about calories, macros or portion sizes.
Everyone knows that eating veggies is a good start, but it's about so much more!
Some people may have hours to spare on Pubmed or Google Scholar, doing their own plant-based nutrition research. And I definitely encourage those people to do so! But for most, running between work appointments, evening workouts, family time and the occasional exotic travel destination often leaves time feeling like a scarce ressource.
Plus, interpreting scientific research the right way is not always a straight-forward mission. And with so much conflicting information out there, it can become difficult to see the forest for the trees.
That's why I've designed Veggies & More in a way meant to provide you with all the info you need to sustain your active, plant-based lifestyle in one place. No fad diets. No time-wasters. Just science-based advice laid out in easy-to-understand and straight-forward terms.
Take a look, browse around and feel welcome to get in touch.
And if you'd like to receive dietitian-vetted answers to your burning questions as well as exclusive plant-based nutrition tips directly to your inbox (for free) — make sure to subscribe to the V&M newsletter by using the form below!